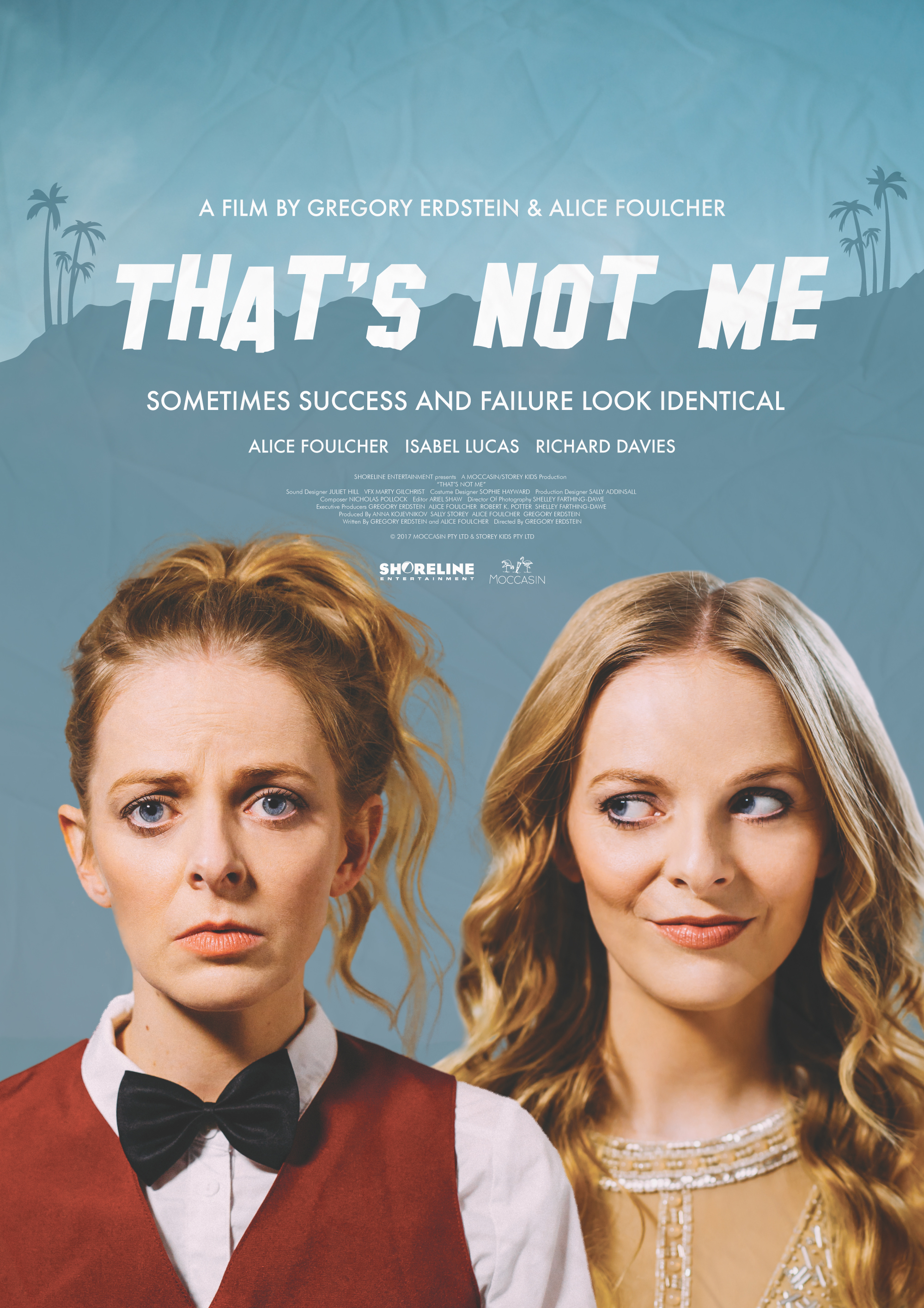 Feature Film // 85 min // 2017 // Comedy
Director Gregory Erdstein
Written by Gregory Erdstein & Alice Foulcher
Produced by Anna Kojevnikov & Sally Storey
Director of Photography Shelley Farthing-Dawe
Editor Ariel Shaw
Composer Nicholas Pollock
Production Designer Sally Addinsall
Costume Designer Sophie Hayward
Sound Designer Juliet Hill
Cast Alice Foulcher, Isabel Lucas, Richard Davies, Steve Mouzakis, Andrew Gilbert, Belinda Misevski, Rowan Davie, Lloyd Allison-Young, Janine Watson, Catherine Hill, Christopher Kirby, and Andrew O'Keefe.
Sometimes success & failure look identical.
Synopsis
Polly's dreams of making it as an actor are shattered when her identical twin sister Amy lands a plum role in an HBO show and starts dating Jared Leto. Mistaken for her famous sister at every turn, Polly decides to use her sister's celebrity for her own advantage – free clothes, free booze, casual sex… with disastrous consequences for them both.
LINKS Facebook | thatsnotmefilm.com | Twitter @thatsnotmefilm | Screen Guide, Screen Australia
PRESS
Inside Film: "Indie Comedy That's Not Me Wraps Filming"
Cinema Australia: "Interview: Gregory Erdstein and Alice Foulcher on their new Australian comedy That's Not Me"